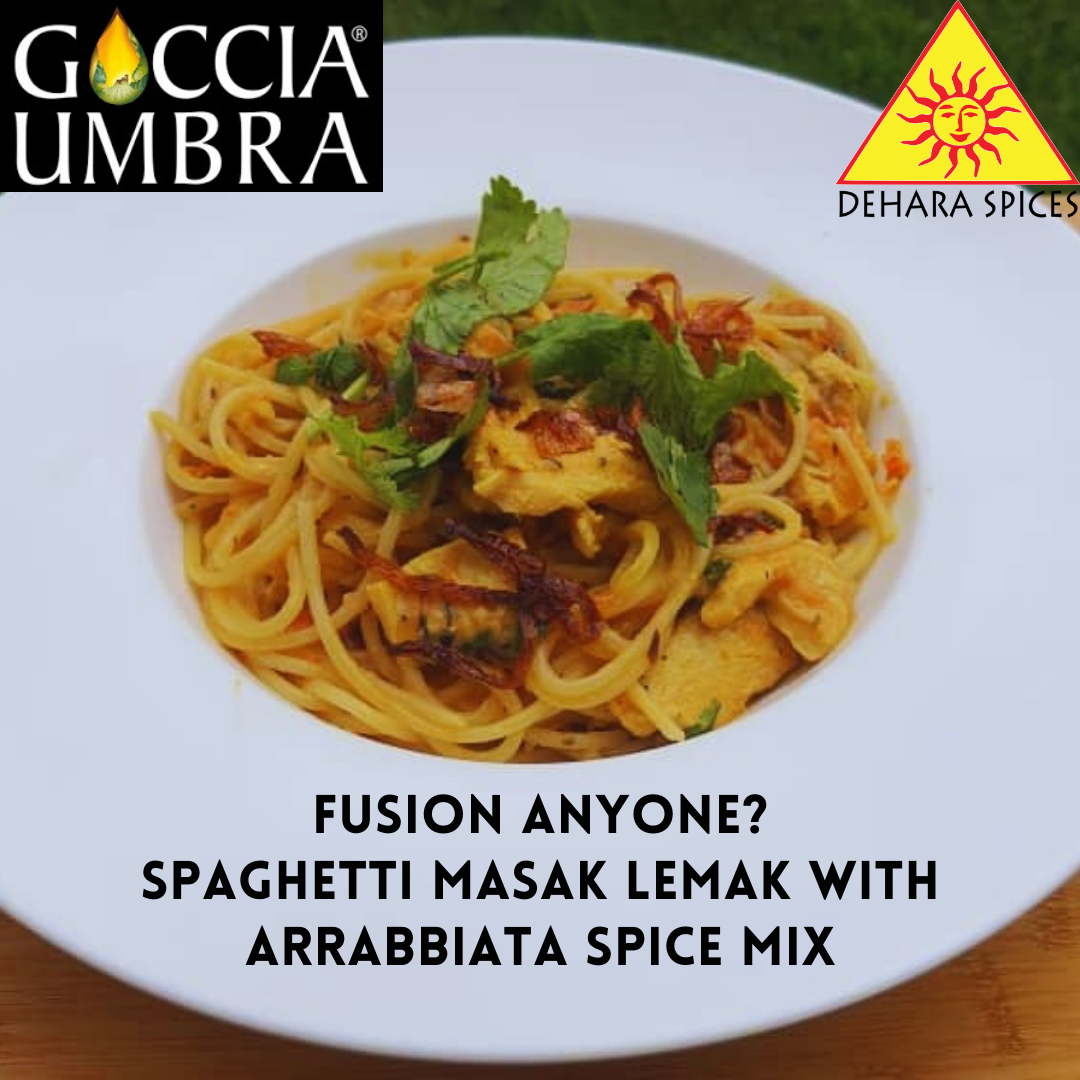 Fusion food for a change? Why not substitute heavy cream for coconut milk. This recipe has all the refreshing Asian flavours we're used to and get's an even better flavour boost from the coconut milk.Sure to be a hit with your family and friends.
Ingredients
1 medium sized onion
2 garlic cloves
1 stick of lemongrass
1 teaspoon of turmeric powder (if use fresh turmeric even better)
1 kaffir lime leaves
1 tablespoon of tomato puree
Salt, pepper and sugar for seasoning
Cili padi, but this is optional
Some lime juice
2 tablespoons of Arrabbiata Spice Mix
Coconut milk
Meat of your spice, here we used diced chicken breast
A bunch of fresh coriander and fried onions for garnish
Pasta of your choice , approximately 350grams
Method
In a blender, whizz up the onions, garlic and lemongrass in a bit of water.
Heat regular vegetable oil, and fry up the blended ingredients for 2 minutes, then add the turmeric, tomato puree and Arrabbiata Spice Mix.
Cook this for a few minutes, and add some water if it starts to dry out. Now we can add the diced chicken cubes, and fry for a minute or two.
At this stage, add the coconut milk, kaffir lime leaves and the cili padi (optional) and bring to a simmer.
Season to taste and add the lime juice.
Allow chicken to cook through and the sauce to thicken.
Finally add your al-dente pasta, mix well and cook for another minute.
Garnish with fresh coriander and fried onions and ENJOY!!